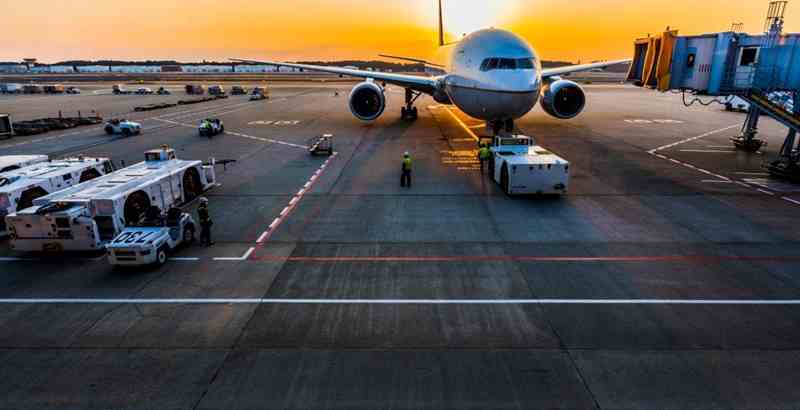 Brussels Tourist Attractions
Brussels has the best tourist attractions. There are so many things to do such as a bus tour and a tour of their museum. This country has one of the most beautiful town squares in Europe. All exciting, calm, and romantic places you can find in Brussels.
Brussels is also known for its delicious Belgian waffles, beer, and chocolates. If you want to plan your travel, May and September are the best months.
Our partners at getyourguide.com compile a list of enjoyable outdoor activities you may want to consider when in the region.
Brussels: Atomium Entry Ticket with Free Design Museum Ticket
This entry ticket to the Atomium grants the holder the opportunity to study exhibitions about Belgium and digital art and provides access to breathtaking panoramic views of Brussels. Those who purchase tickets to the Design Museum can view examples of design from the 20th and 21st centuries.
The iconic Atomium, which represents an iron crystal magnified 165 billion times, may now be seen. Come see this piece of history built for the World Fair in 1958. Enjoy breathtaking vistas in every direction as you go through all 19 of Brussels' municipalities.
Visit the permanent Atomium exhibition, which has been here since the pavilion's building, and explain its history. Attend one of the two rotating temporary exhibitions, which may include a multimedia presentation or an immersive sound and light extravaganza.
At the Atomium Restaurant, which is 95 meters above the earth and features stunning panoramas, guests have the choice to purchase regional Belgian cuisine as well as meals inspired by the changing seasons.
Visit the Design Museum in Brussels to learn more about Belgian design and its history.
Visit the Plastics Design Collection, which has over 2000 plastic pieces, after making your way through the permanent and temporary displays in the museum.
Brussels: Mini-Europe Admission Ticket
Explore a scaled-down version of Europe's most famous tourist destinations. Experience monuments from around the continent that have been faithfully replicated down to the tiniest detail. Visit Big Ben, which is 4 meters high, and an Eiffel tower, which is 13 meters tall, with all of the attractions replicated on a scale from 1 to 25.
Be astounded by the eruption of Mount Vesuvius as well as the collapse of the Berlin Wall. Spectators can marvel at the numerous other working models while watching the launch of the Ariane V. Spending a few hours touring Mini-Europe is something people of all ages enjoy doing.
In addition, you will have the opportunity to explore the fascinating and interactive Spirit of Europe exhibit, which will walk you through the history of the European Union and its place in the world.
When you buy a ticket for an adult, you will also receive a catalog loaded with fascinating anecdotes as part of the deal.
From Brussels: Ghent and Bruges Day Tour
During a single day, you will journey through time with your guide while exploring two of the most captivating cities in Flanders. You have the choice of keeping things private or sharing them with others.
Take a stroll through both cities and visit some of the most well-known landmarks, such as the Saint-Cathedral Bavo's of Ghent, the Old Town of Bruges, and the Lake of Love.
When you visit Saint-Cathedral, Bavo's home to the famous Mystic Lamb painting (option), pass by the Castle of the Counts of Flanders, the picturesque medieval harbor Graslei, and many other attractions in Ghent, the city's medieval architecture and lively atmosphere will impress you.
Other interests in Ghent include the Castle of the Counts of Flanders.
You will have a good time at the tranquil Lake of Love and the historic Bruges. You will get the opportunity to enjoy a delightful boat excursion over the tiny canals of the city, as well as the chance to walk around the city and see its cobblestone streets with your guide.
Choco-Story Brussels: Chocolate Museum Entrance with Tasting
At Choco-Story Brussels, you can go on a journey through the history of chocolate and learn about the beginnings of the valuable commodity and its metamorphosis into the completed product. Investigate in great detail the history of the Aztec people, and find out how chocolate made its way to Europe.
Admire the exhibits that the museum has to offer, such as the videos, informational panels, and graphics that describe the history of cocoa and how it is transformed into chocolate. Learn how to make artisanal pralines by watching a demonstration given by a master chocolatier.
Participate in several tastings throughout your stay, and take advantage of the opportunity to purchase some chocolates from the gift shop.
Brussels: Pub Crawl
Enjoy some excellent beers and delicious cocktails at a discounted price. At the same time, you are guided through the dynamic and diverse nighttime scene of Brussels by a guide who is both fun and friendly.
As you crawl from place to venue for more than three hours, you can party the night away and make new friends worldwide. At the beginning of the night, you can purchase a wristband that entitles you to cheap drinks. These reductions include a welcome drink at each forum (beer or a shot, depending on the venue) and special drink discounts.
DJs will play every night, and the final place will close at five in the morning. The night will crescendo from the most peaceful to the busiest venues.
Brussels: 2.5-Hour Belgian Chocolate Making Workshop
During this 2.5-hour chocolate workshop, participants will learn how to make real Belgian chocolates. Collaborate in small groups to determine how to correctly temper chocolate so it may be made crisp and shiny.
After you have finished making your own praline and chocolates from scratch, including the fillings, you will have time to mingle and talk with the other participating people.
Taste the chocolates you just prepared while you relax with a complimentary cup of coffee, orange juice, beer, or another beverage of your choice. As a treasured remembrance of the fantastic adventure, you will each receive your very own box of chocolates to take home with you.
Brussels: 2.5-Hour Chocolate Museum Visit with Workshop
Your exploration of chocolate should begin with a visit to the museum, which should take roughly 1.5 hours to complete. Discover the fascinating and interactive history of cocoa and chocolate as you peruse the exhibit while listening to your audio tour. Participate in chocolate tastings and see a demonstration of some of the most famous artisanal pralines that Belgium has to offer.
After that, get some help from a seasoned chocolate maker so that you may master the art of creating your own confections. You can take some homemade chocolates, personalized chocolate bars, and lollipops with you when you leave. The workshop on making chocolate lasts for around one hour.
Brussels: 1-Hour Belgian Chocolate Workshop
During this chocolate session at The Belgian Chocolate Makers in Brussels, you will have the opportunity to delve deep into the world of chocolate. Put on your work gloves and work in tandem with a chocolatier to create your very own chocolate bar, truffles, and other chocolate treats. While you work, treat yourself to a cup of hot chocolate or some chocolate sorbet.
The event starts with an enthusiastic greeting from Elisabetta, who will serve as your chocolate maker instructor for the day.
She/he will begin by providing you with a concise overview of the world of Belgian chocolate, after which you will have the opportunity to take a variety of chocolate-making techniques with you when you leave.
Following the introduction, there will be a demonstration of chocolate tempering on a marble table, marking the beginning of the main event. After that, it's your turn to try your hand at making your own chocolate delicacies with the assistance of Elisabetta and the other people working for her.
Use your ingredients to create a one-of-a-kind chocolate bar, along with some delectable mendicants and truffles.
As you work, you will learn about ruby chocolate, made from a recently found cocoa bean that is entirely natural but yields chocolate delicacies that are an incredible shade of pink.
During the exercise, you will be given a delectable cup of hot chocolate on days when it is cold outside, and you will be given a chocolate sorbet on days when it is nice outside.
Additionally, several pamphlets about cocoa farming will be distributed. Before leaving the store, you can take advantage of your ten percent discount by shopping around.
After the event, you can take your chocolates and enjoy them with your loved ones and friends back home.
UNBEATABLE VALUE CAR RENTAL

FREE
Amendments,
FREE
Cancellations,
NO
card fees!

airport_shuttle Need Airport Transfers?
Useful Information about Brussels South Charleroi Airport